Maximillian er en forældreløs dreng, der i sin tid var alterdreng for Stygge Krumpen. Han udviste stort mod og blev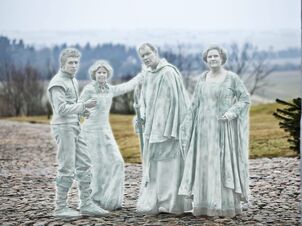 en betroet soldat i Stygges kamp for at forsvare klostret. Han er meget romantisk og har stadig de ridderlige egenskaber, han tillagde sig i sin tid. Han slår benene væk under Rebekka. Max bliver spillet af Andreas Jessen.
Information fra: Jul.tv2.dk
Ad blocker interference detected!
Wikia is a free-to-use site that makes money from advertising. We have a modified experience for viewers using ad blockers

Wikia is not accessible if you've made further modifications. Remove the custom ad blocker rule(s) and the page will load as expected.