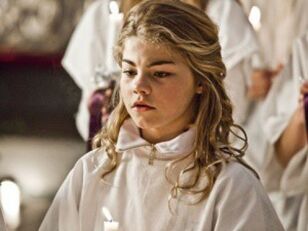 Martine
er 11 år og går i den klasse, hvor Ludvig begynder som ny elev. Meget hurtigt bliver de to bedste venner. Hun er stor, stærk og direkte, men alligevel ganske følsom og venlig. Hun komplimenterer Ludvig, som hun af og til finder lidt for forfinet og boglig til at klare sig i Nordjylland. Martine bliver spillet af Emma Holst, der er 12 år gammel. Det er muligt at Martine er lidt lun på Ludvig.
Information fra: Jul.tv2.dk'
Ad blocker interference detected!
Wikia is a free-to-use site that makes money from advertising. We have a modified experience for viewers using ad blockers

Wikia is not accessible if you've made further modifications. Remove the custom ad blocker rule(s) and the page will load as expected.